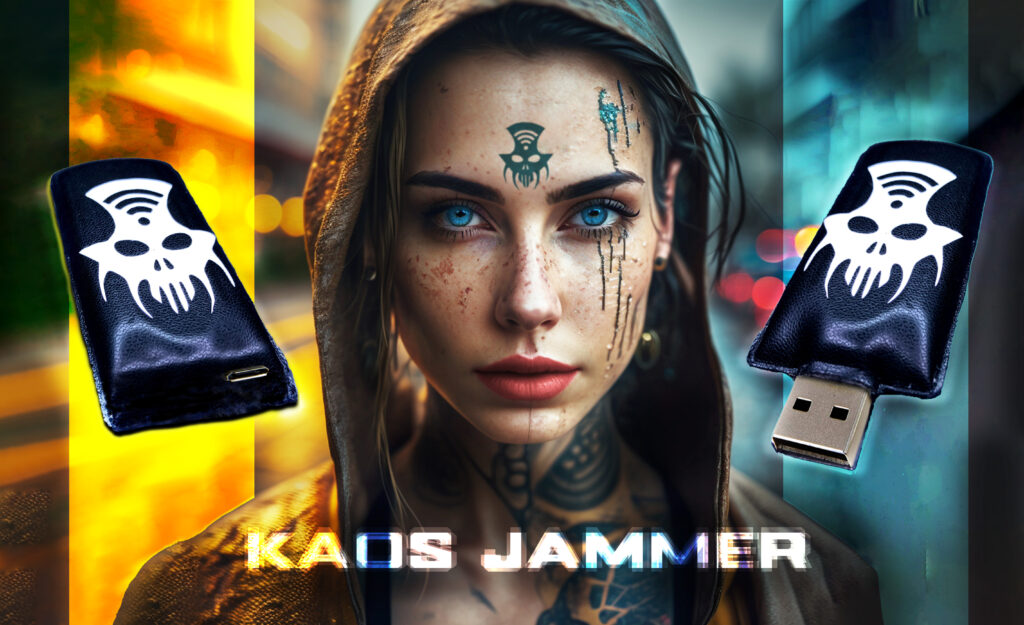 THIS PRESS RELEASE IS UNDER EMBARGO
RELEASE DATE: 29 MARCH 2023
KAOS JAMMER – THE STYLISH USB STICK FOR WIFI HACKING – COMING ON KICKSTARTER
HACKING WITH STYLE:
KAOS JAMMER'S THE NEW PORTABLE DEVICE FOR CYBERSECURITY EXPERTS AND BEGINNERS
21 MARCH 2023 – A group of technology enthusiasts and cybersecurity experts have come together to launch KAOS JAMMER, a stylish and user-friendly USB stick designed for WiFi hacking. The device aims to inspire interest in cybersecurity and make it more accessible for both experts and non-experts. The project will be available on Kickstarter from March 29, 2023, and will run for 36 days.
KAOS JAMMER is a powerful tool for cybersecurity professionals and a valuable educational resource for those new to the field. The device comes with educational videos that teach not only how to use the device but also about WiFi network vulnerabilities and how they are exploited. The all-in-one tool can perform various functions, including signal strength analysis, WiFi BSSID scanning, hidden network scanning, and multiple types of network attacks.
Available in two versions, USBand CHARGE, KAOS JAMMER offers a user-friendly and stylish graphical interface to help users explore their interest and passion in cybersecurity. The USB version features a USB Type-A plug, while the CHARGE version includes a stronger 5dbi antenna and a rechargeable lithium battery. Both devices share the same powerful features.
The creators of KAOS JAMMER believe that the growing interest in cybersecurity and hacking can be too complicated for the general public. By providing an accessible and visually appealing device, they hope to bridge this gap and inspire more people to learn about the importance of understanding cybersecurity and cyber attacks and get passionate about it.
Designed for cybersecurity students, experts, and hobbyists, KAOS JAMMER simplifies various cybersecurity procedures, making it a must-have tool for those passionate about hacking and seeking a more accessible approach to the topic.
With cybersecurity and hacking making headlines and trending on social media, KAOS JAMMER's relevance in today's digital world is undeniable. The project aims to provide accessible resources for individuals and organizations to learn about cybersec.
To support KAOS JAMMER and learn more about the stylish USB stick for WiFi hacking, visit their Kickstarter campaign starting on March 29, 2023.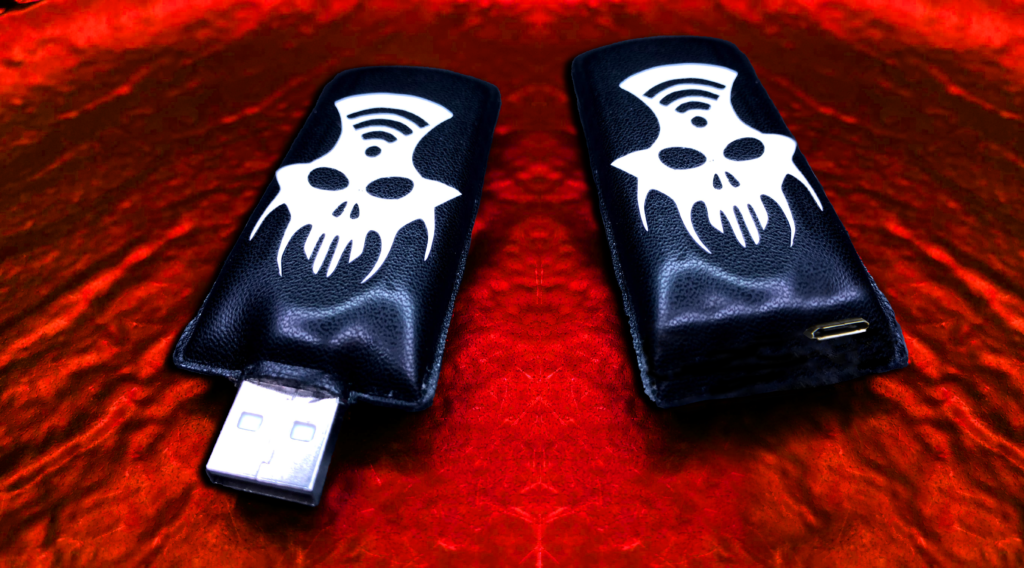 For more information, press inquiries, or interview requests, please contact:
Aaron Carter