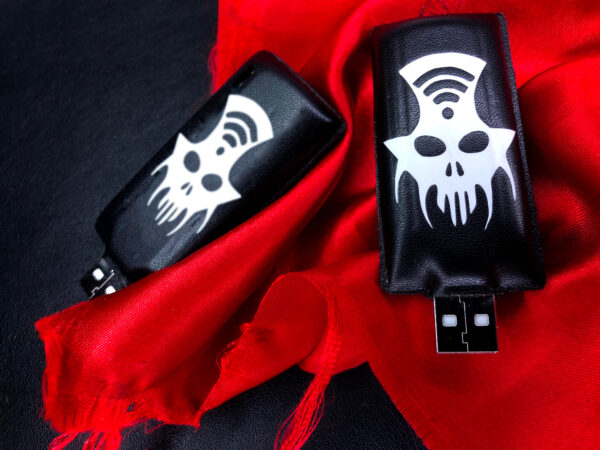 KAOS JAMMER

is a portable device for hackers, geeks and cybersecurity professionals that looks like a normal USB storage drive, but is a cutting-edge cybersecurity tool that has been designed to provide users with a complete pack of Wi-Fi based security tools.
KAOS JAMMER is a cool and handy tool for all tech-savvy people. It's shaped like a USB pen and packed with all the tools you need for exploring and testing Wi-Fi systems.
KAOS JAMMER is a cool and handy tool for all tech-savvy people. It's shaped like a USB pen and packed with all the tools you need for exploring and testing Wi-Fi systems.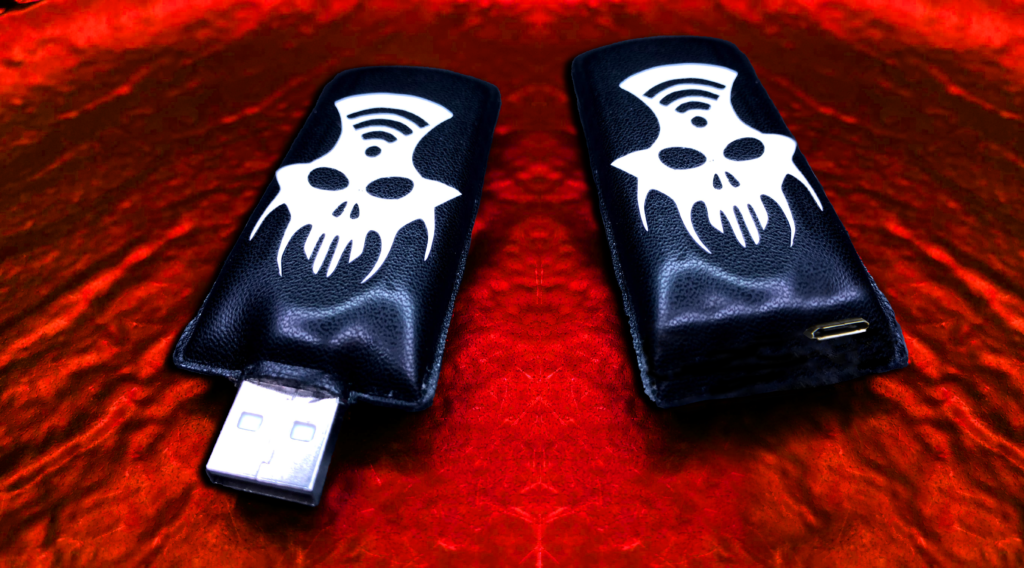 COMING ON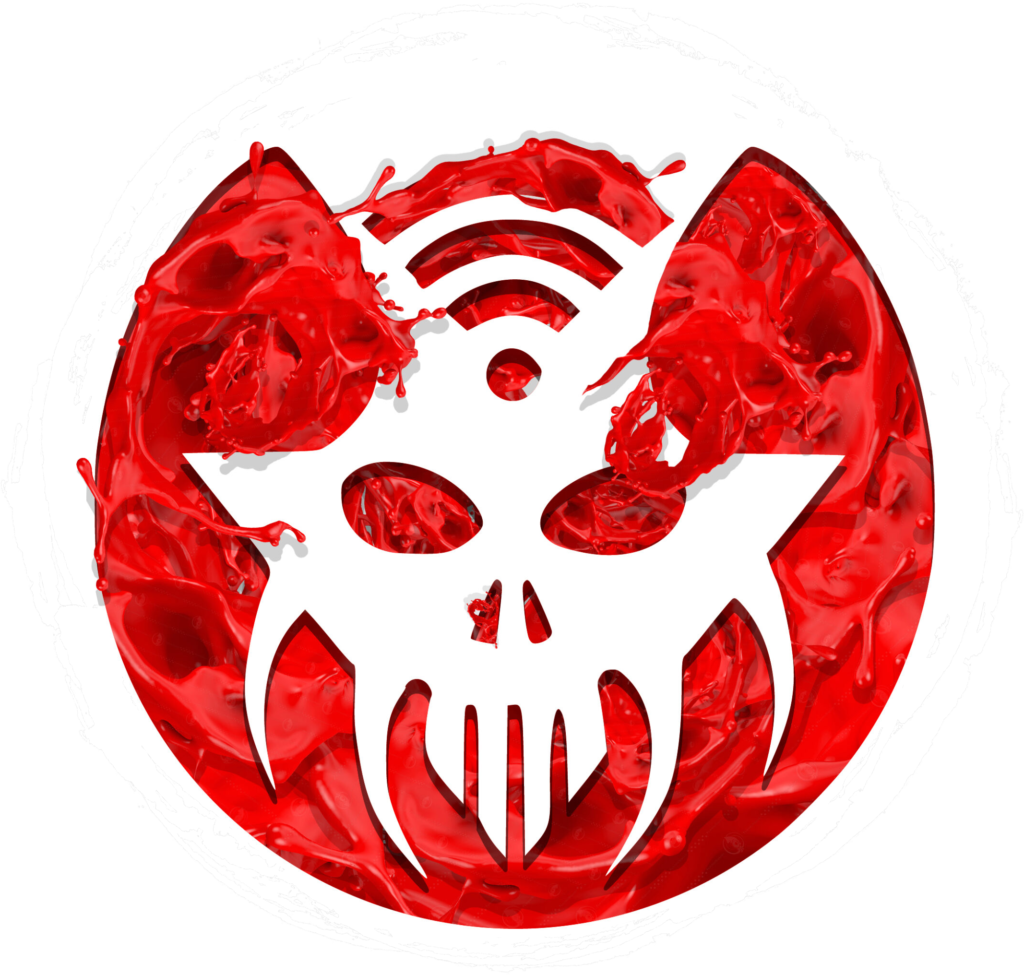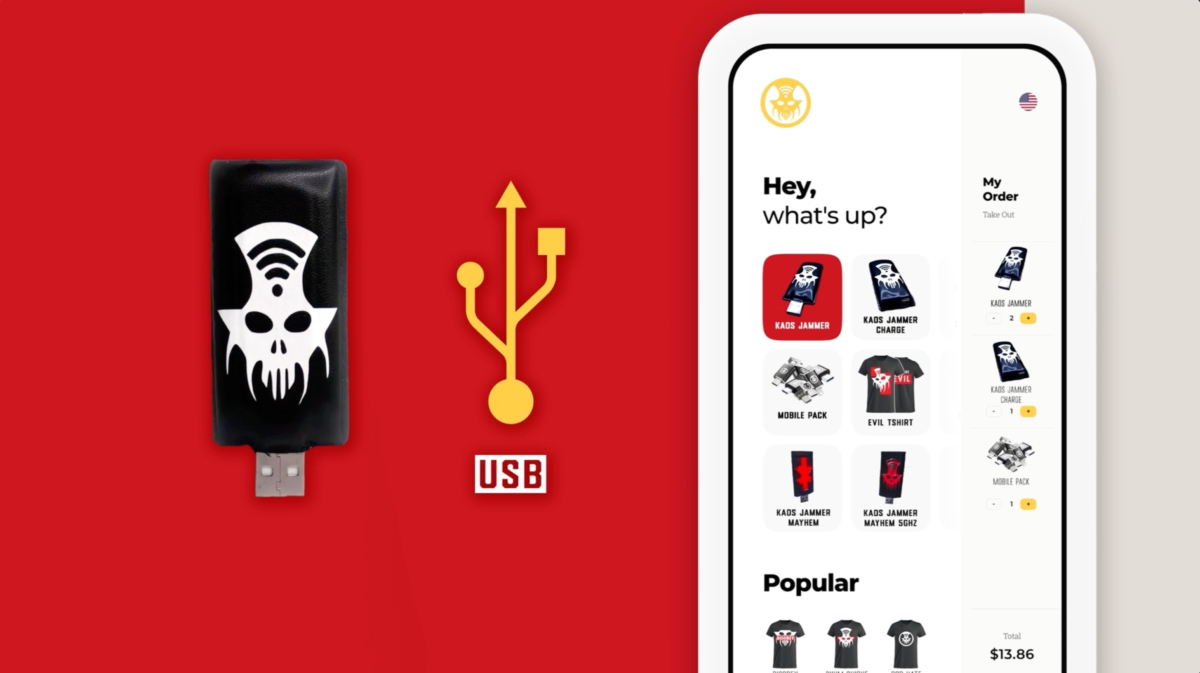 KAOS JAMMER
comes in 2 versions:
USB and CHARGE.
The "KAOS JAMMER USB" is ready to go, it just needs a USB wall socket or wall charger just for the electricity. ​​It is not necessarily required to have a computer in order to activate the device; the device can be controlled through another device and connected to a USB port for power. It can be used with any plug, like for example: power bank, pc, laptop, usb charger etc. and then it can be controlled from any platform (cross-platform).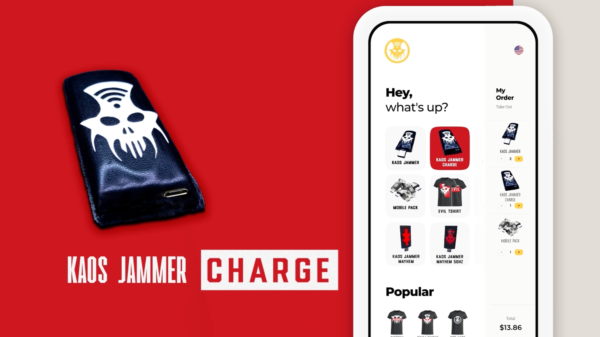 The "KAOS JAMMER Charge" is a powerful device, featuring a five DBI antenna for enhanced signal strength. This provides the user with the ability to cover a greater distance.
Additionally, the rechargeable lithium battery offers extreme portability, allowing the user to take the device wherever they go without worrying about running out of power or needing a power outlet.
Each of the models share the same software, with only one key difference: the "CHARGE" version features a stronger antenna and battery, providing enhanced capabilities compared to its counterpart.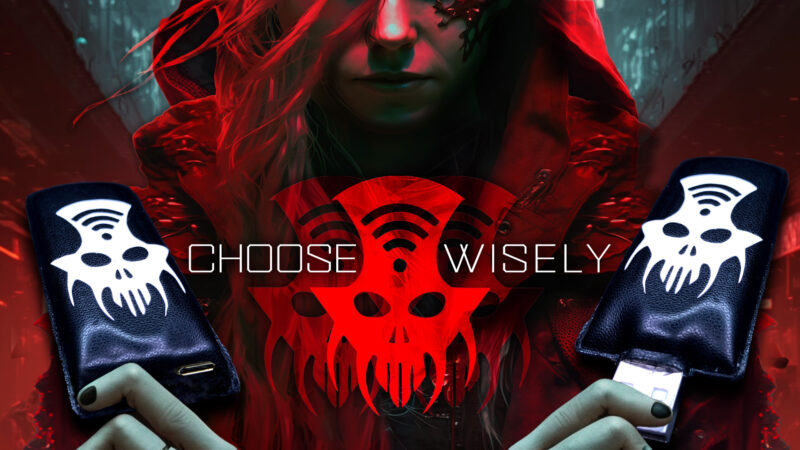 FEATURES
KJ can be utilized as a wireless signal strength analyzer, allowing for the assessment of Wi-Fi signal strength on the move. This feature is particularly useful for optimizing wireless network configurations room by room by selecting the optimal channel to minimize interference and achieve the best signal strength balance.
By utilizing the signal strength analysis capabilities of the KJ, users can make informed decisions about the placement of access points, antenna orientation, and channel selection, to name a few. These modifications can greatly improve the overall performance of a wireless network and ensure reliable, high-speed connections for all connected devices.
Since most standard routers rely on automatic channel selection, which most of the time is not the best configuration , KJ provides a hands-on approach to wireless network configuration. With the ability to actively analyze signal strength and make adjustments in real-time, users can ensure that their network is optimized for maximum performance at all times.
The KJ device operates as a wireless disruption tool, essentially functioning as a Wi-Fi deauthenticator. Its capabilities include scanning for both visible and concealed wireless networks, as well as identifying all connected devices. This device provides the capability to disrupt the connectivity of targeted devices or networks, either singularly or in bulk, by transmitting disconnection signals. Works with any wifi enabled device even drones, game consoles and wireless cameras.
KJ is designed for educational and testing purposes in the field of network security. It's intended to simulate potential security threats and evaluate the resilience of Wi-Fi networks against such attacks.
KJ can be remote controlled through the Internet, thanks to the unique function. "Wi-fi Connect" that allows you to control all of the KJ functions from anywhere. KJ has mesmerizing animations and unique graphics to match with the look and feel of the device.
The KJ device features remote control capabilities via internet connectivity, through its proprietary "Wi-Fi Connect" function. This allows users to manage all functions of the device from a remote location. In addition to its remote control capabilities, the KJ device also includes various functionalities such as:
USER INTERFACE
The device's user interface (UI) is accompanied by captivating animations and distinctive graphics, providing a cohesive and aesthetically pleasing user experience (UX). In addition KJ provides a highly customizable experience, enabling users to personalize the interface to their individual preferences. With an extensive array of style combinations available, users can create a truly unique and personalized experience, tailored to their specific requirements.
The seamless and harmonious blend of aesthetics of the UI and the UX. Where form and function coexist in perfect balance. The carefully crafted design of the device is mirrored in its intuitive and responsive interface, elevating the overall look and feel of the device to new heights.
This smooth integration of aesthetics and UI showcases the attention to detail and commitment to excellence of the creation, and underscores the pressure to deliver a top-notch user experience.
The KJ has been designed with global appeal in mind, offering support for an extensive range of languages , over 50. This multilingual capability allows for a comprehensive user experience, regardless of the individual's native language. By embracing diversity and catering to the needs of a global audience, the KJ truly stands out as a device that prioritizes the user's experience."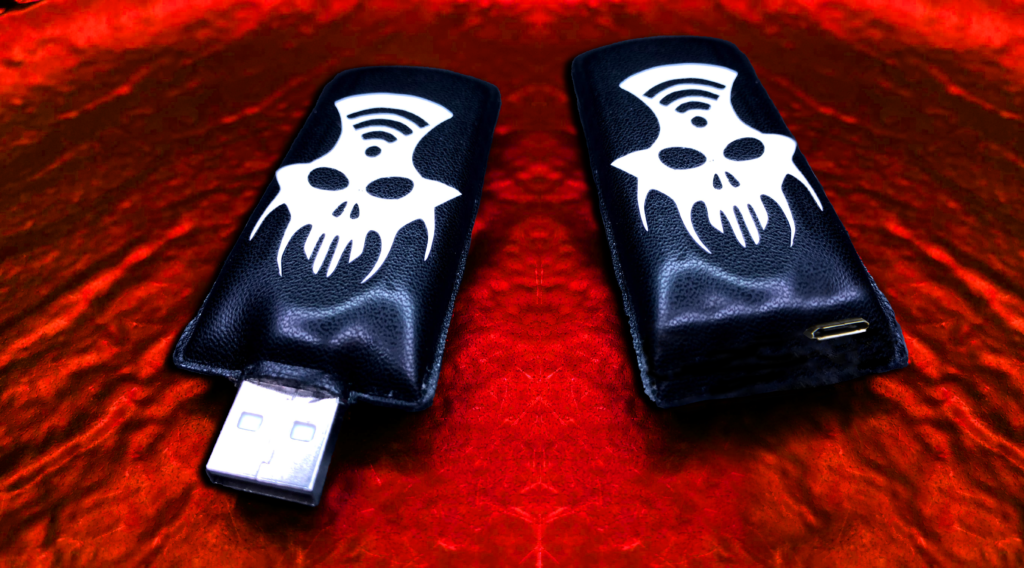 COMING ON


GET NOTIFY ON LAUNCH AT THE KICKSTARTER PAGE


https://www.kickstarter.com/projects/1294890905/kaos-jammer-the-stylish-usb-stick-for-wifi-hacking
SUBSCRIBE TO GET NOTIFIED ABOUT THE LAUNCH DAY AND GET 75% OFF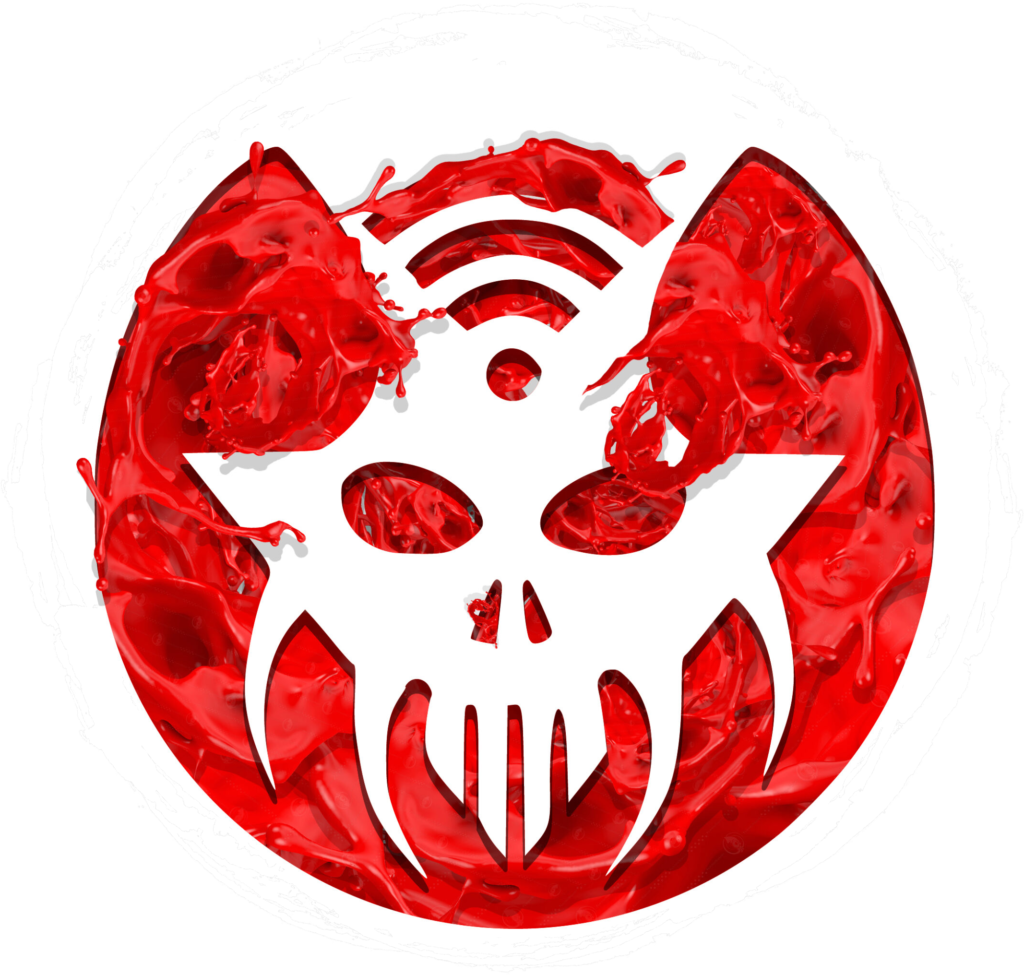 SUBSCRIBE NOW TO SECURE

75%

OFF

ON LAUNCH DAY