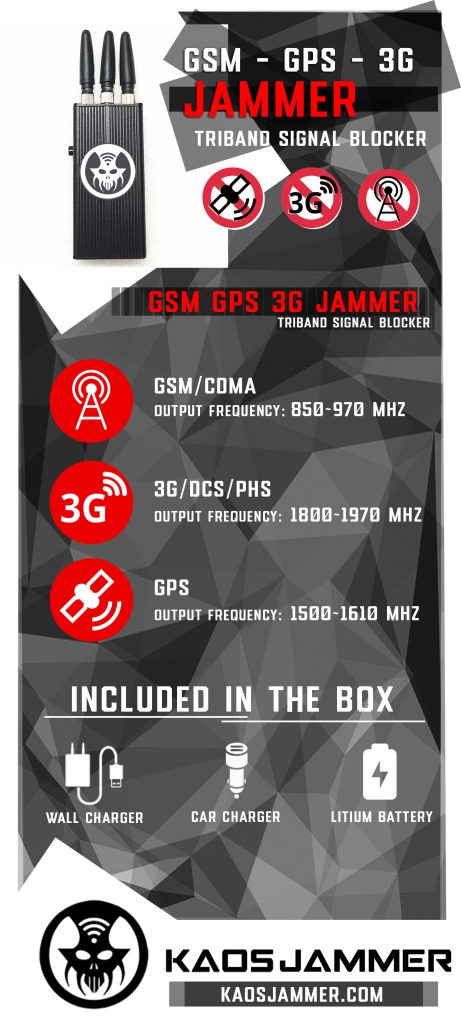 Black Mini Portable GSM CDMA DCS PHS GPS 3G Cell Phone Signal Blocker
Cell phone signal jammer
jammer is a mobile communications device that transmits on the same frequency range as a cellphone to create strong cell tower interference and block cellphone signals and call transmission
A mobile phone jammer or blocker is a device which deliberately transmits signals on the same radio frequencies as mobile phones, disrupting the communication between the phone and the cell-phone base station, effectively disabling mobile phones within the range of the jammer, preventing them from receiving signals
High sensitivity, scope adjustable, large frequency range.
This is a cell phone signal Jammer engineered to protect your business / family privacy and safety. It is a high-tech product; It can block any GSM/CDMA/DCS/PHS/GPS cell phone signal at a distance  within which cell phone cannot be called in or called out.
Please note:
Don't put the jammer in high voltage and high magnetism locations.
Do not use the jammer when it is charging, or it will burn the jammer.
Creates interference to block all cell phone signals (GSM 3G GPS)
Resistant and Durable Full metal build
Low power consumption
Light weight, Easy to carry – Weight: 150g
Size: 95x45x18mm