6 BAND JAMMER – KAOS JAMMER
3G 4G GSM (CDMA DCS PHS) WIFI GPS LO JACK

6 CHANNELS SIGNAL BLOCKER – 3G 4G GSM WIFI GPS LO JACK– CELL PHONE SIGNAL JAMMER –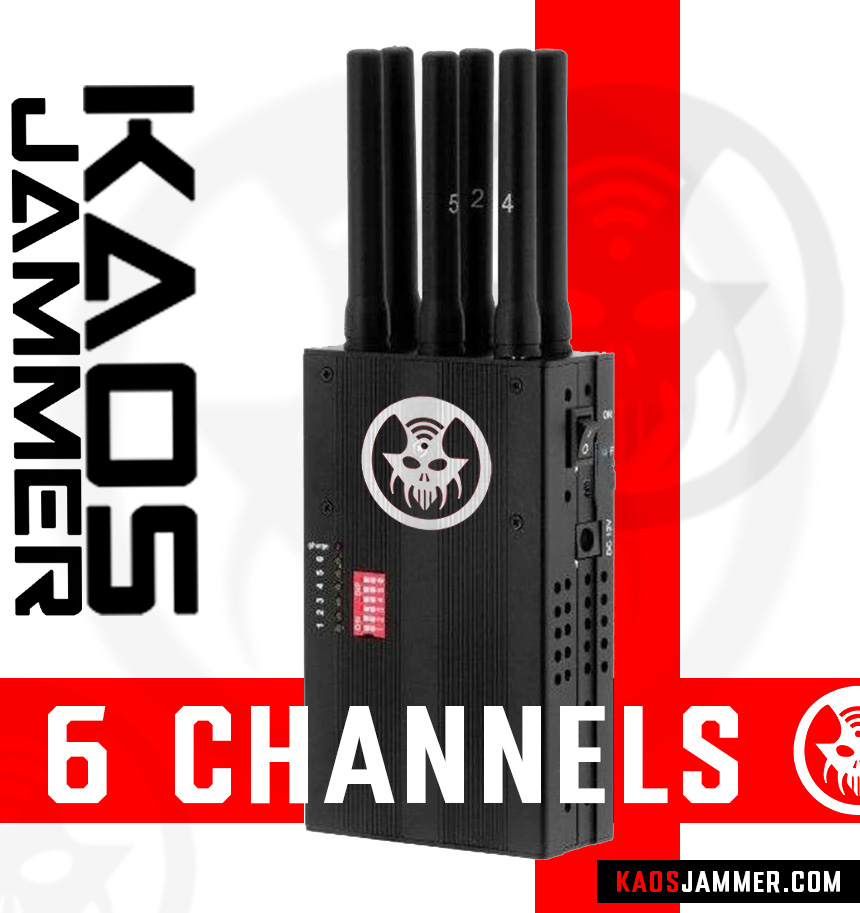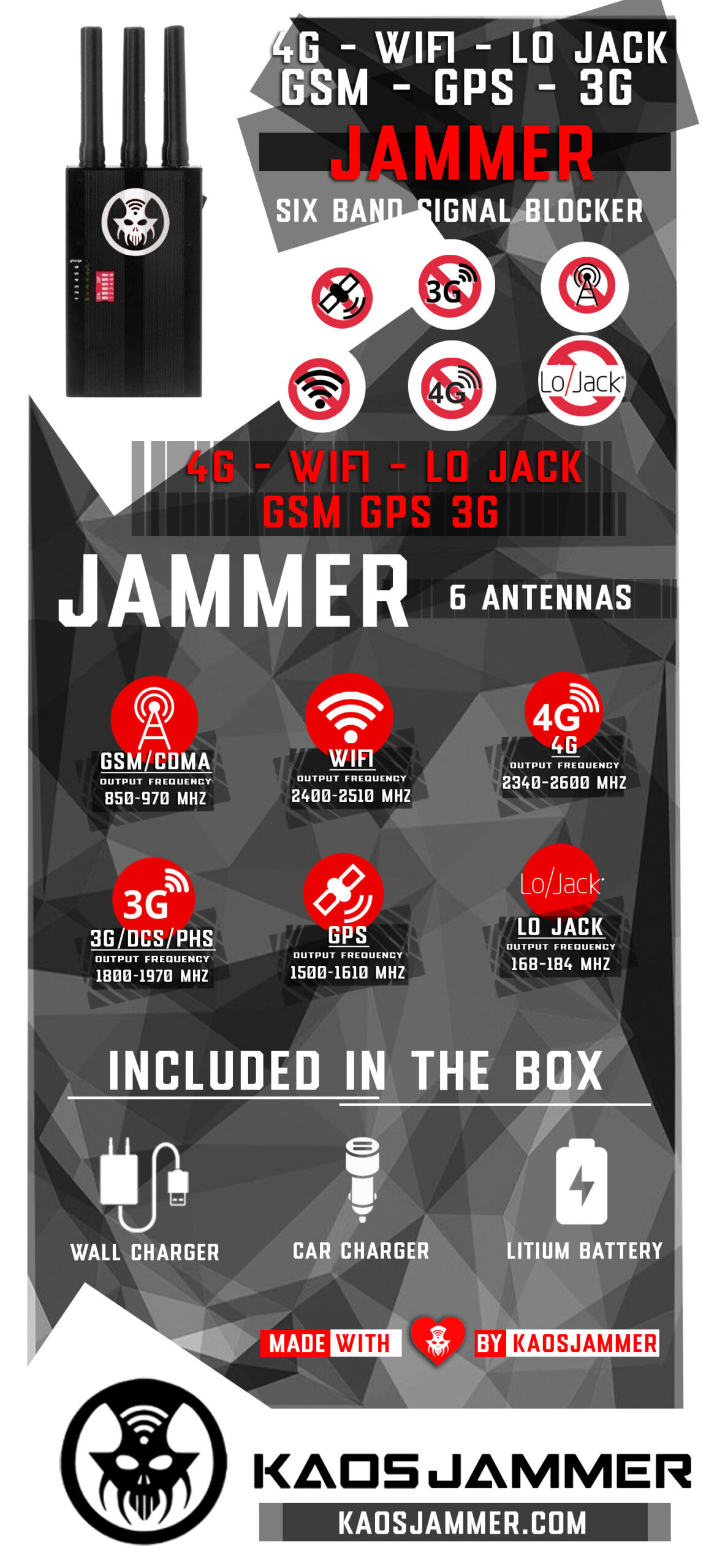 The SIX BAND JAMMER – KAOS JAMMER (Six Antenna) Cell Phone Jammer is a portable and rechargeable device that blocks transmission or reception of signals in a certain area. This jammer can effectively block the signals of, 3G, 4G, GPS navigation system and other wireless communication signals and prevent them from being used in any place you want. It also works great for preventing tracking by satellite positioning systems – GSM, CDMA, LO/JACK, WIFI . It also allows you to use it both indoors or outdoors with Wi-Fi band.
This portable SIX BAND JAMMER – KAOS JAMMER is an easy to use and very effective device, which can help you to steal your privacy and hide your confidential information. This camera blocker is designed with high-technology and performance, it could be used in cars directly with a car charger and AC charger, . With this powerful 3G 4G WiFi GSM CDMA GPS LOJACK Jammer, it is convenient for you to use whenever you want without having any restriction in any public place and let your private place full of peacefulness.
The SIX Antenna Cell Phone Jammer by KAOS JAMMER can effectively jamming 2G, 3G, 4G mobile phone signals, GPS satellite positioning tracking, WIFI and lo/jack. It's easy to carry and use in any places, such as an outdoor event, school or meeting. You could block the phone signal including LOJACK GSM, 3G, 4G LTE and WIFI signals within a 20/30 meters range
This Mobile Jammer can effectively block cellular communications from a mobile phone in the frequency range of 4G, 3G and GPS. It is a portable device that you can carry with you so that you are always protected from electronic eavesdropping. It also fits any cell or smart phone because its design is convenient, small and portable.